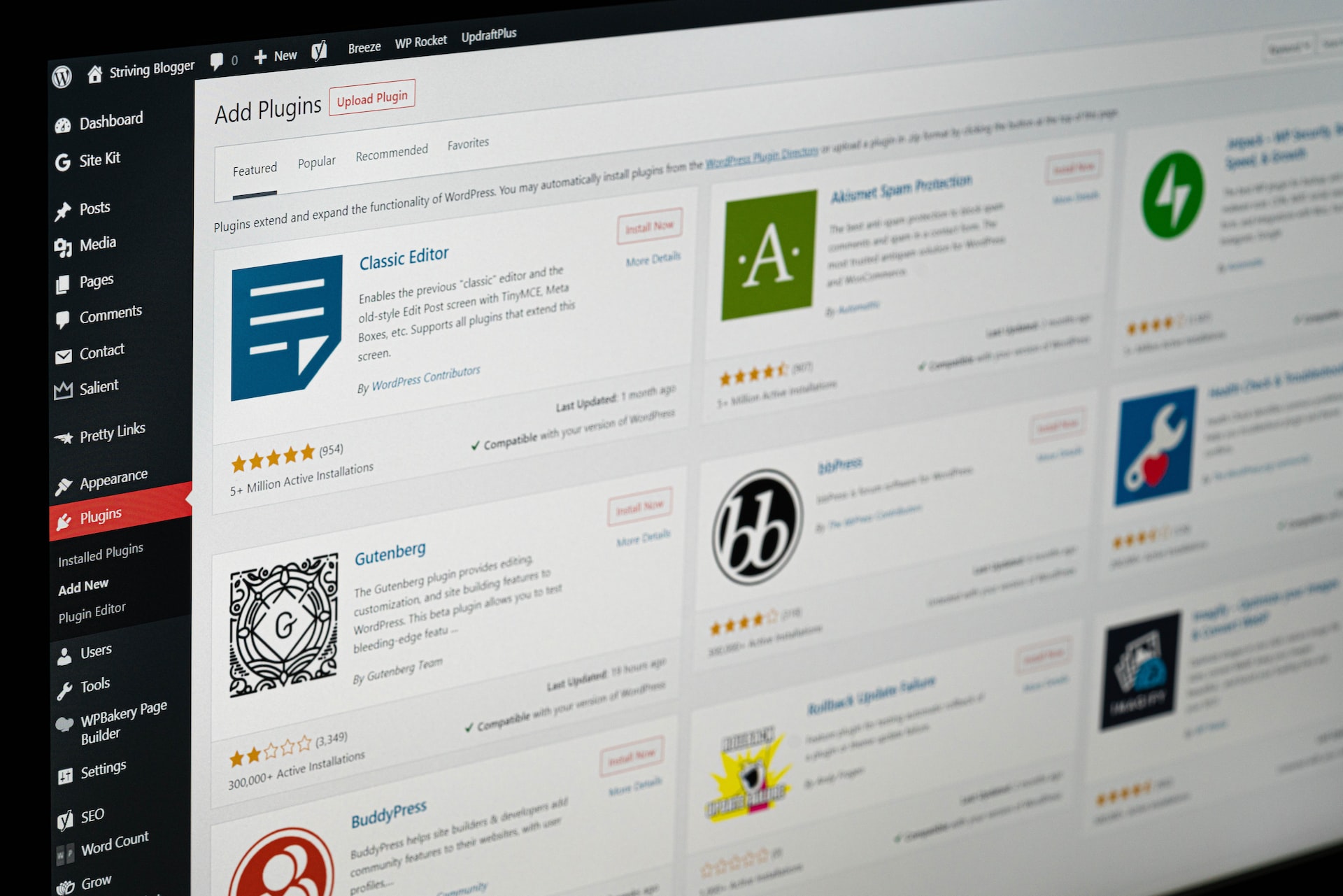 Should you Switch from Squarespace to WordPress?
Should you Switch from Squarespace to WordPress?
There are numerous platforms out there that offer website building capabilities. Squarespace and WordPress are two of the most well-known platforms that are available on the internet. Each has its pros and cons so it can be difficult to choose the right one.
Here are a few things to consider if you're trying to decide whether to switch from Squarespace to WordPress.
Pros Of WordPress
WordPress is a Content Management Software (CMS). It allows users to create or modify a website, blog, or website from scratch. WordPress is widely used because it is open-source and free. Anyone can use this open-source code to make plugins and update website security.
WordPress is used worldwide by millions, including large companies like The Guardian, Forbes, and The New York Times. WordPress powers 28% of the internet, which equates to nearly 74 million websites.
One of the main reasons WordPress is so popular is that it is very flexible and customizable. Users can install themes and plugins to change the look and feel of their website, or add new features such as contact forms and e-commerce platforms.
Another key selling point for WordPress is its ease of use. Even people with no technical knowledge can create a beautiful website using WordPress.
Cons Of WordPress
WordPress is a well-known name among the website building platforms, but it has it's fair share of cons.
One con is that WordPress is susceptible to security risks. WordPress is open-source, meaning anyone can view and edit the code. This can lead to vulnerabilities being exploited by hackers. This can be fixed with constant updates and security plugins that make your website secure from DDOS attacks.
Another con of WordPress is that it can be challenging to use. This happens because of the number of functions it provides. This can make it overwhelming for beginners or those who are not tech-savvy.
Additionally, because so many features are available, sometimes users can accidently enable a function that can impact the website loading time.
Finally, another drawback of WordPress is that it can be slow. This is because WordPress websites are often loaded with plugins and heavy themes. This can make them take longer to load, which can frustrate users and lower the conversions rates.
Pros Of Squarespace
There are many reasons to love Squarespace. Here are just a few:
Ease of use: Squarespace is one of the easiest website-building platforms. You don't need coding skills or experience to create your own website that is compelling to users and works on every device.
Support: Squarespace has amazing customer support. If you have any questions or problems, their team is always happy to help.
Design: With Squarespace, you can create your own website with basic computer skills. Their templates are modern and sleek, and there's a huge range to choose from.
Cons Of Squarespace
A few potential drawbacks exist to using Squarespace for website design and development.
One is that there may be limits on how much customization you can do with your site.
While Squarespace does offer some flexibility in terms of design and layout, if you want to customize your site or add certain features, you may need to look elsewhere.
Another reason can be that Squarespace can offer less user control, meaning users won't have access to all of its functionality. For example, Squarespace may make it easy to create and edit content, but if you want to add more complex functionalities or make other changes to your site, you may need to use third-party tools or hire a developer.
Final Thoughts
The best platform to create websites depends on your personal preferences and needs. Squarespace is an excellent choice if you are looking for a simple platform. WordPress is a better option if you require a more flexible and powerful platform.
Whatever platform you choose to use, ensure it suits your budget and meets all of your requirements.
EWM is a leading Geneva-based web development agency. Contact our agency today for optimal results.